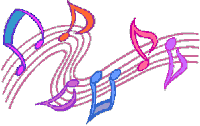 Northern Blend is a Ladies Barbershop Chorus of Harmony, Inc. a non-profit international organization, whose purpose is to empower all women through education, friendship and a cappella singing in the barbershop style. We believe we have something special to offer any woman who is touched by the ringing chords of this unique brand of a cappella harmony.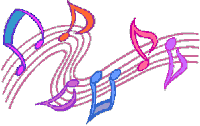 The chorus comprised of women who live in and around Watertown, in Northern New York. Its members come from all walks of life, but are unified by their love of singing. The chapter chartered with Harmony, Inc. in 1985 and has consistently competed at both the Area and International levels of competition. Northern Blend WON the chorus contest at the Harmony, Inc. 51th International Contest & Convention held in Saint John, New Bruswick, Canada, making them the 2010 International Chorus Champions! Watch one of the songs from their winning performance on the YouTube video below. NBC is currently the 2012 International Silver Medalist (2nd Place) Chorus. 

Within the ranks of barbershop choruses are quartets ~ foursomes who seek to harmonize more often than with just their chorus. Northern Blend boasts members in several  quartets:  All Points North, Just For Fun, 
Pitch Please
!
 and three International Championship Quartets:  
For Heaven's Sake
 (1996), Upstate Rhythm (2001 retired) and 
U4X
 (2008). 
Northern Blend is one of 15 Chapters in 
Area 3
, a geographic location, which is one of the six Areas that comprise Harmony, Inc. in the United States and Canada. 
Area 3
 is proud to have produced eight International Quartet Champions and three International Championship Choruses. 
If you love to sing and would like to join us in song and learn about the barbershop style, please come and pay us a visit! We meet every Monday at 7 pm at the All Souls Unitarian Universalist Church,1330 Gotham Street, Watertown, NY.  (Click on map below)

Please visit! Give Harmony a try!  
Email
 for more information. 

In 2009, our beloved Harmony, Incorporated celebrated its 50th Anniversary. Appropriately, our International Convention was held in the birthplace of our organization, Providence, Rhode Island. Many thanks to those couragous woman who had the keen vision of Harmony, Inc.  We are all so very fortunate to be living and realizing ... "what a dream can do."