MUSICAL  DIRECTORS

Katie Taylor - Director  &  Mary Ann Wert - Assistant Director

TENORS

Lorie Autote 

Taralee Lashway

Kathy Wiley

LEADS

Debbie Alexander

Dara Balk

Jodi Castello

Sarah Coughlin

Lexie Conway

Grace Einhart

Emily Massa

Laura Oakes

Chris Parker

Christine Ramus

Ann Marie Simmons

Katie Taylor

Katherine Vito

BASSES

Lynn Blakeney

Dorene Dickerson

Bunny Gorman

Anita Prather Harvell

Sandra Main

Marty Martinez

Barbara McKeever

Pat Merz

Jessi Nasto

Rachael Rockwood

Debbie Wilson

MUSIC and CHOREO TEAMS

Lorie Autote, Lynn Blakeney, Jodi Castello,

Dorene DIckerson, Anita Prather Harvell,

 Katie Taylor and Mary Ann Wert

BOARD OF DIRECTORS *

President - Taralee Lashway

Vice President - Grace Einhart

Secretary - Christine Ramus

Co-Treasurers - Ellen Flynn and Bunny Gorman 

Chorus Voice - Jodi Castello

Members at Large -  Tish Evans, 

Lexie Conway and Jeannie Greenwood

BARIS

Nancy Coughlin

Tish Evans

Ellen Flynn

Jeannie Greenwood

Stacy Hugman

Cait Schadock

Marcia Trick

Mary Ann Wert

* See photos of 2017 Board of Directors below.  Click here for Award winners!
2017-18 Northern Blend Board of Directors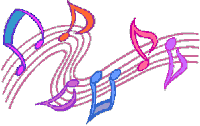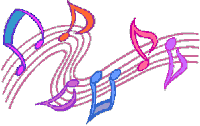 Taralee Lashway, Grace Einhart, Ellen Flynn, Jodi Castello, Jeanne Greenwood, Lexie Conway. 

Missing Bunny Gorman, Tish Evans